Argentina, 1985 is inspired by the true story of public prosecutors Julio Strassera, and Luis Moreno Ocampo, who dared to investigate and prosecute Argentina's bloodiest military dictatorship in 1985. Undeterred by the military's still considerable influence within their fragile new democracy, Strassera and Moreno Ocampo assembled a young legal team of unlikely heroes for their David-vs-Goliath battle.
Under constant threat to themselves and their families, they raced against time to bring justice to the victims of the military junta.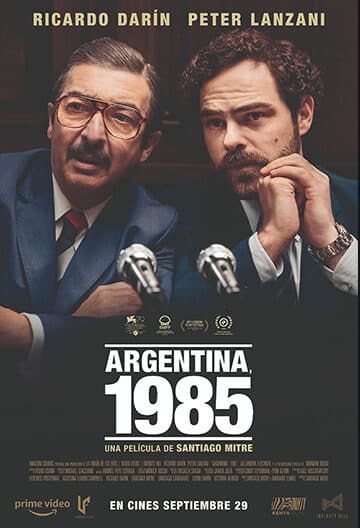 The Reckoning: The Battle for the International Criminal Court describes the ICC's epic battle to investigate those accused of crimes against humanity, regarding of how powerful or protected they are. It provides insight into how the court worked to build its own global credibility.
Details
> BOOKS: "WHEN POWER LOST ItS MIND"

How Do We Explain This Process to our Children?
In this book, Luis Moreno Ocampo shares everything he learned as a prosecutor during the trial of Argentina's military juntas. First published on June 1996, this book's subtitling hints at the persistence of military discourse. How could children be taught about dictatorship?The Little Prince has been banned under Argentina's last dictatorship.
Details
In 2014, the subtitle of the book changed to "A Prosecutor's Vision on the Crimes of Dictatorship, Investigations, and their Impact in Argentina and Globally." It reflected the legacy of the trial.
Details
In 2022, the subtitle was changed once again to the name of the recent film about the trial, Argentina, 1985. The book addresses a question that remains relevant in the 21st century: killing the enemy or prosecuting criminals? Argentina in '76 or Argentina in '85?
Details
Oxford University Press presents the story of the International Criminal Court (ICC), from its Founder Chief Prosecutor's perspective. Moreno Ocampo explains the dilemmas at an international level: should those who committed acts of violence be treated as criminals or as enemies?
Details
In this book, Luis Moreno Ocampo shares everything he learned as a prosecutor and citizen working to fight corruption.
Details